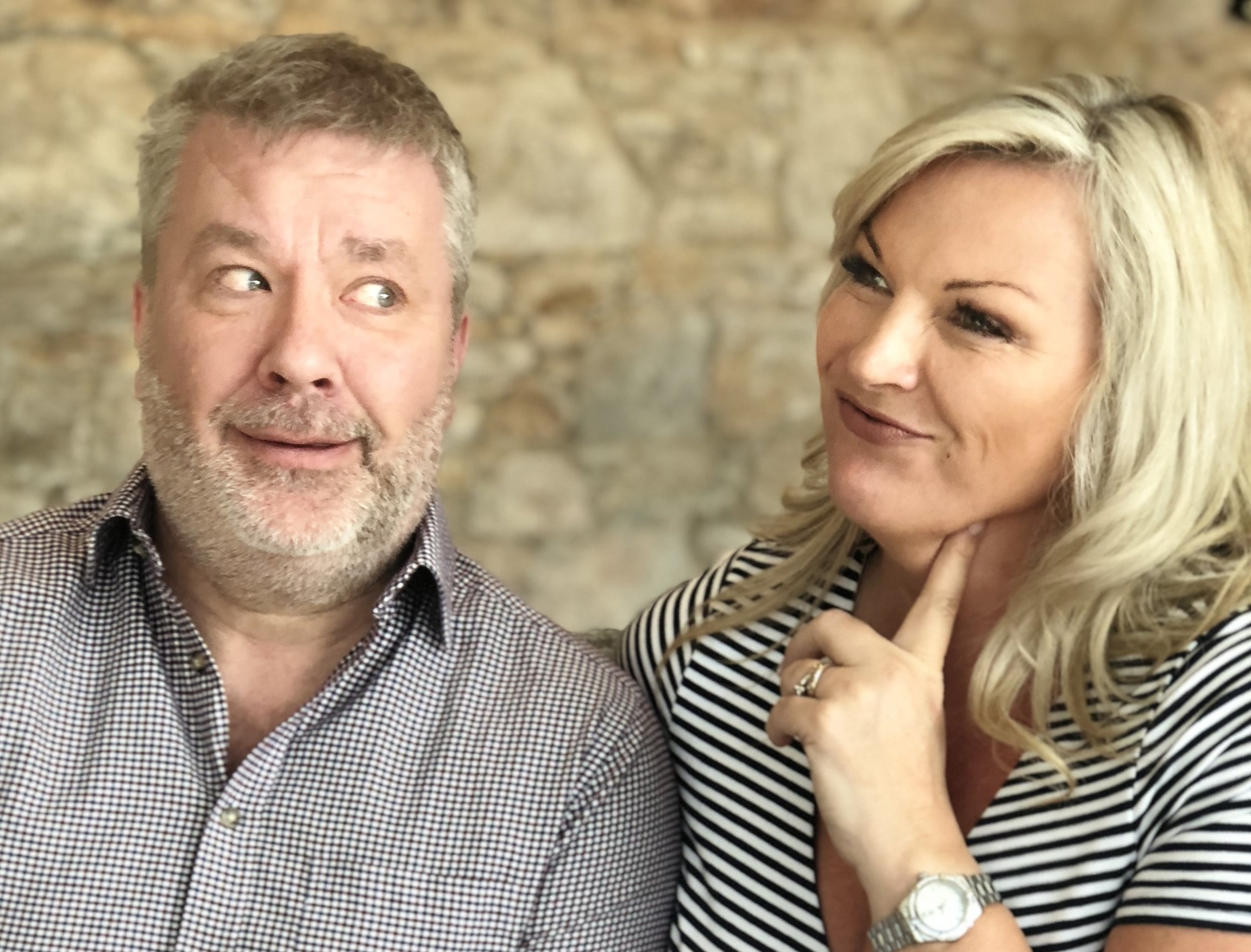 It all started when…
Andrew Johnson and Helen Tite are a force of nature and have finally joined up to deliver training to fitness professionals nationally. Their combined knowledge in Clinical Practice, Stress Management, Relaxation, Resilience and Creating Positive Change has been blended into a model that can be used in your communities.
WHAT IS IT?
Self-efficacy is our future. In our stressful world today, our health is being compromised by our lifestyles. Let us guide you around the four key Silos that dominate-Relaxation, Change, Creating Positivity and Rest.
TRAINING
7 Hours CPD Innovative thinking and delivery. Workbook, audios in abundance and support for your business model plus a whole bunch of Helen and Andrew supporting you around the science bit.
Note: We are screening for Master Trainers
MASTERCLASS
60 minutes of holistic work therapy in a group format. Designed to energise, relax and take you into rest mode.

WHERE
Cornwall. We launch in Cornwall as it is a lovely place to begin your journey with us.

INVESTMENT
Contact us for more information.
Save the date Saturday 21st July.
For our fitness professionals and key workers in care. We are delivering a 7 hour training day with the esteemed Andrew Johnson and Helen Tite combining their talents across health and wellbeing.
· Stress - causes, effects and coping
· Stress - what helps and what doesn't.
· The secret behind relaxation, meditation and mindfulness
· Progressive Relaxation - How to relax the body
· Progressive Relaxation - The benefits of daily practice
· Diaphragmatic Breathing - How to ground yourself quickly and easily
· Diaphragmatic Breathing - The benefits of daily practice
· Countdown Technique - How to connect the mind and body with a simple technique
· Mindfulness - Being more in the "moment"
· Visualisation - How to use all your senses for relaxation, coping skills and creativity
· Anchoring - The best way to tap into and recreate positive emotions and resources
· Affirmations - How to talk to the "inner computer"
· Goal Setting - The best way of creating positive outcomes.